Top 10 Ikea Competitors & Alternatives in 2023
Top 10 Ikea Alternatives In 2023
IKEA is a company that produces ready-to-assemble furniture, home appliances, and kitchen appliances among other goods. It also offers home services. The company was founded in 1943 by Ingvar Kamprad in Sweden. Headquartered in Delft, Netherlands, IKEA operates 433 stores in around 52 countries worldwide. As of 2019, it had 211,000 employees and a revenue turnover of $45.4 billion. IKEA is the largest furniture retailer in the world.
Ikea similar companies:
Walmart, Target, Amazon, Wayfair, Groupe SEB, Bed Bath & Beyond
How IKEA Makes Money
Since 2008, IKEA has held its spot as the world's largest furniture retailer. While it has other household goods on sale, it primarily deals in furniture. The company makes most of its money from franchising. Franchisees pay an annual fee to use the brand in their stores. But it also operates company-owned stores that sell its products directly to consumers.
Zara Home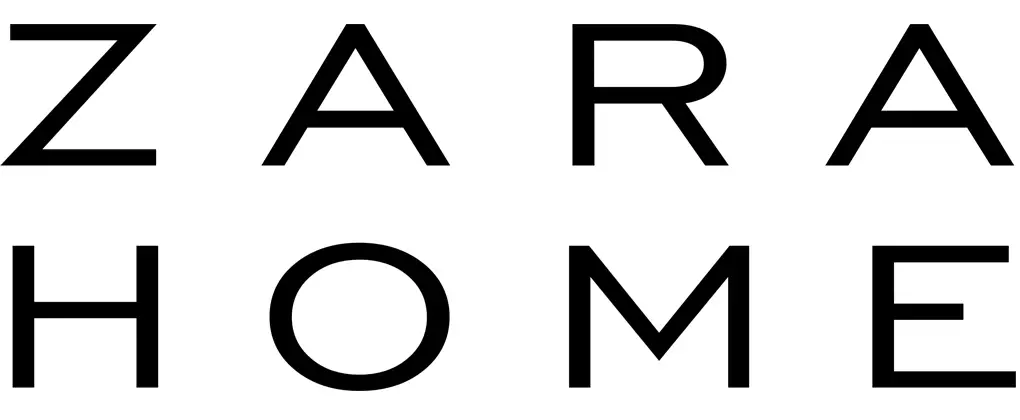 Founded in 2003, Zara Home is headquartered in A Coruña, Spain, and primarily produces a number of housewares. It is a subsidiary company of Inditex Group. Zara Home operates about 408 stores in 44 countries around the world. It has 152,854 employees and made $830 million in revenues in 2019.
Zara Home is one of the cheaper alternatives to IKEA. Its collection of homeware is also amazing. But it has a presence in fewer countries compared to IKEA and made only a fraction of sales that IKEA had.
Ashley Furniture Industries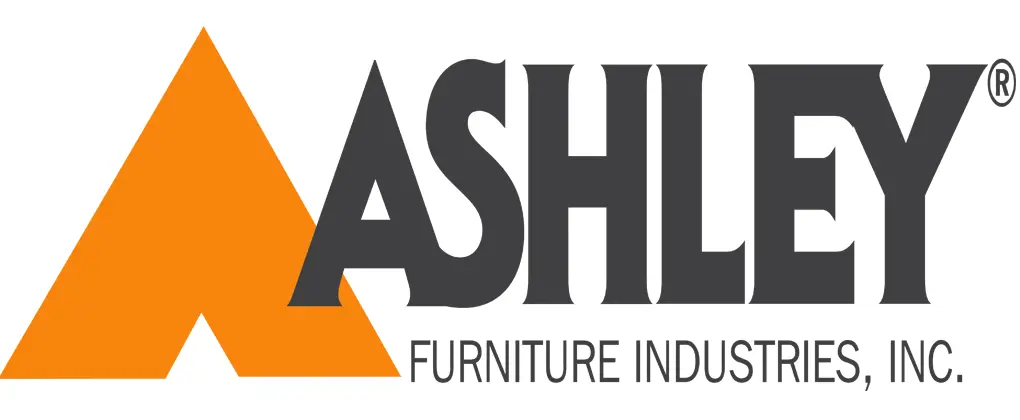 Ashley Furniture Industries was founded by Carlyle Weinberger in 1945. Headquartered in Arcadia, Wisconsin, the company sells home furnishings and accessories through company-owned stores and also independent furniture dealers. Ashley Furniture Industries runs a number of manufacturing and distribution facilities across the US. It has 31,000 employees and made $5.7 billion in revenues.
While both IKEA and Ashley Furniture are established brands that produce well-made and fashionable homeware. But IKEA sells build-it-yourself furniture that comes with tools and instructions on how to assemble. On the other hand, Ashley Furniture produces a traditional type of furniture that is pre-assembled. Ashley is the world's largest furniture manufacturer and has stores in over 123 countries.
American Woodmark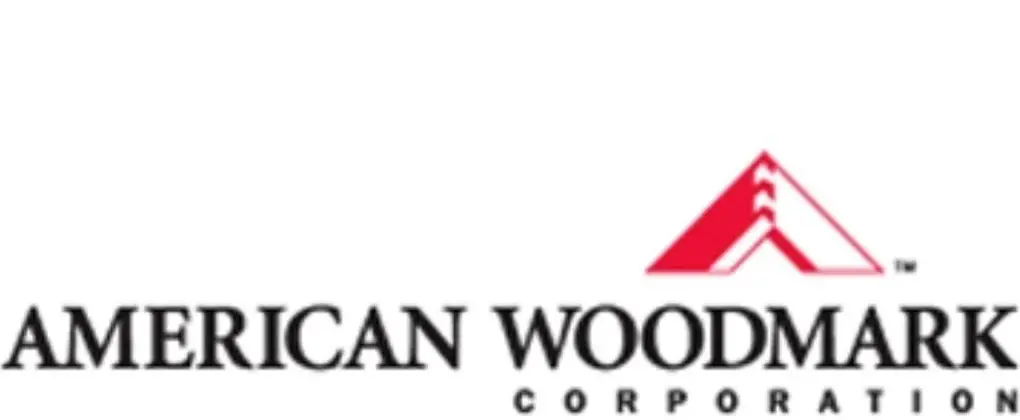 Don Mathias, Bill Brandt, Jeff Holcomb, and Al Graber founded American Woodmark in 1980. The company is headquartered in Winchester, Virginia, and employs over 10,000 people. It specializes in kitchen and bath cabinet production and operates 9 production facilities across the US. American Woodmark earned $1.25 billion in revenues in 2019.
American Woodmark offers more than 500 unique cabinet styles in different materials, designs, and texture. The company has four major furniture brands that include American Woodmark, Waypoint Living Spaces, Shenandoah Cabinetry, and Timberlake Cabinetry. Its wide range of products and unique styles make American Woodmark one of the top IKEA competitors.
Cost Plus World Market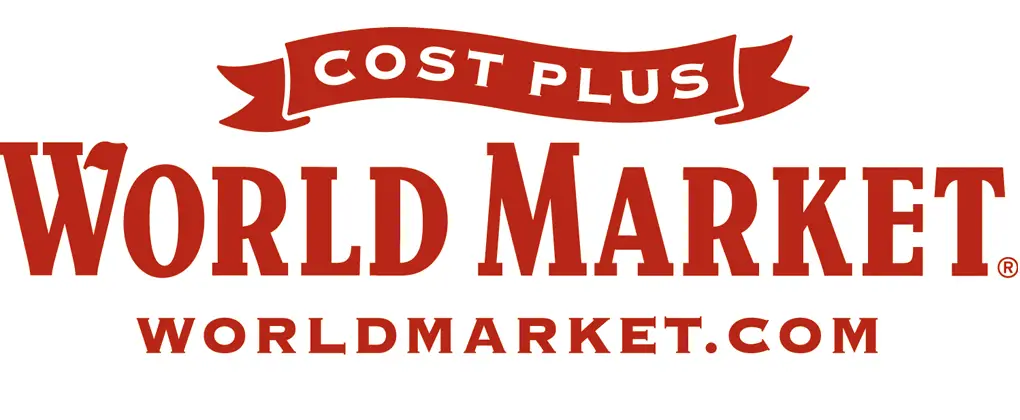 Founded in 1958, Cost Plus World Market is a chain of specialty stores that sells homeware besides international food products and drinks. The company is headquartered in Alameda, California. It was acquired by Bed Bath & Beyond in 2012. As of 2019, World Market had 6,127 employees and a revenue turnover of $1 billion.
World Market is a cheaper alternative to IKEA. But since its acquisition, it has been swallowed by Bed Bath & Beyond and has been on a decline. Some of its stores have been closed down or converted to Bed Bath & Beyond stores.
Urban Outfitters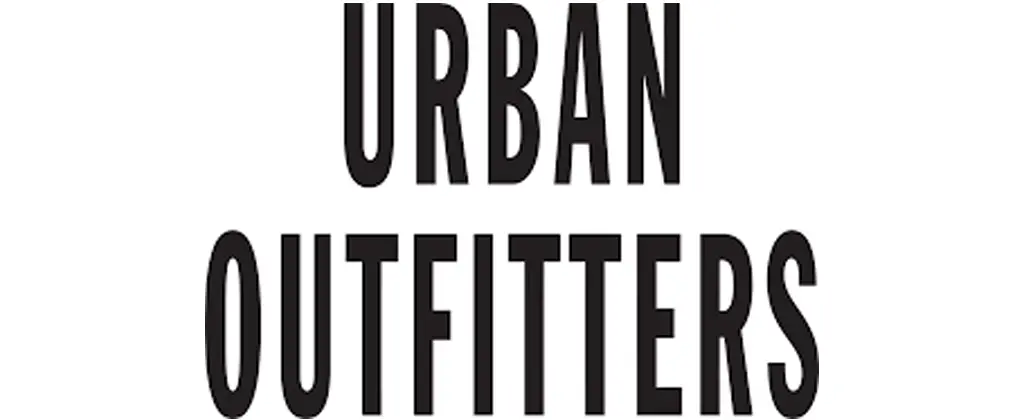 Headquartered in Philadelphia, Pennsylvania, Urban Outfitters is a lifestyle retail company. It was founded in 1970 by Richard Hayne, Judy Wicks, and Scott Belair. It operates around 248 stores in the US, Europe, and India. Some of its brands include Anthropologie, Free People, Terrain, and BHLDN. As of 2019, Urban Outfitters had 24,000 employees and a revenue turnover of $3.98 billion.
As an alternative to IKEA, Urban Outfitters has been modeling its business to mirror that of IKEA. In 2014 it announced that its Anthropologie brand would operate on the same model as IKEA. This is a direct stab at IKEA's customer base.
Pier 1 Imports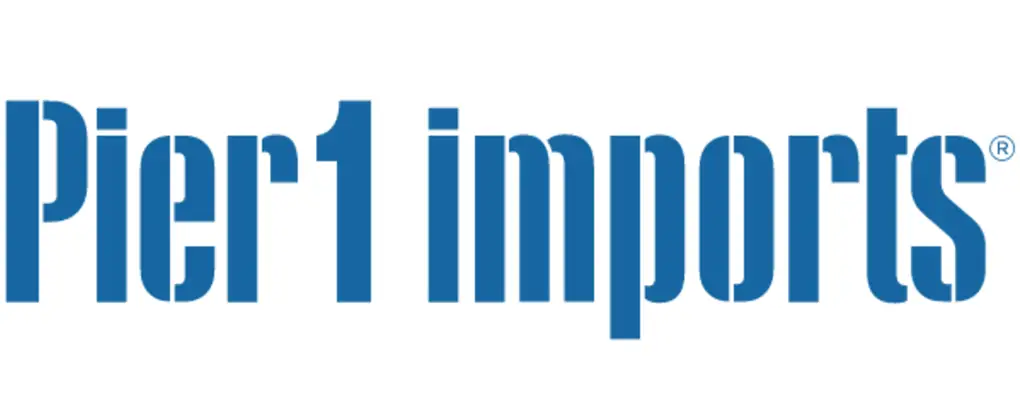 Pier 1 Imports was founded by Luther Henderson in 1962 as Cost Plus Imports. The company rebranded to Tier 1 Imports in 1966 with its headquarters in Fort Worth, Texas. It grew from 16 stores to over 900 stores in 2020. Pier 1 Imports specializes in imported home furnishings and decors such as furniture, decorative accessories, table-top items, and seasonal decor. As of 2019, the company had 18,000 employees and a revenue turnover of $1.6 billion. Pier 1 Imports filed for bankruptcy at the beginning of 2020 and announced plans to close all its stores.
Pier 1 Imports is about to be defunct. It joins the list of many companies across different industries that couldn't withstand the impact of the COVID-19 pandemic. In its prime, the company was one of the best alternatives for IKEA as far as distinctive and good value products were concerned. Pier 1 Imports primarily imported its products from India and Asia, two regions reputed for good home furnishings. It will surely leave a void in the market where it made a mark despite how crowded the industry is.
Wayfair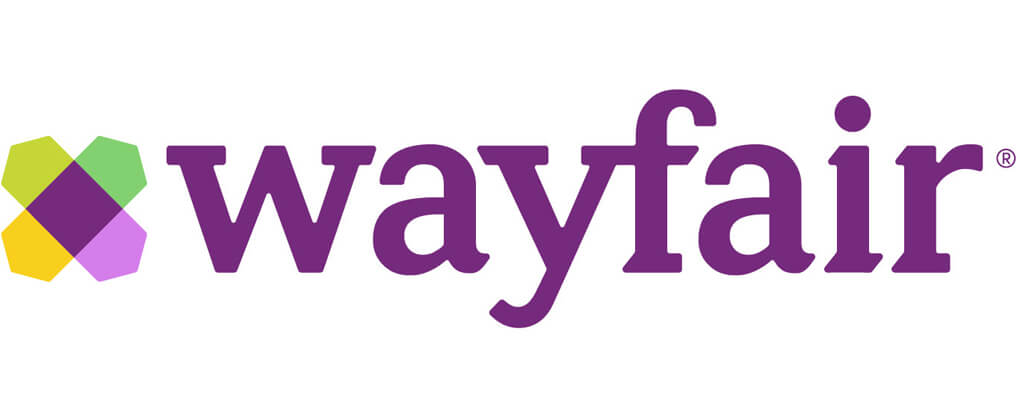 Wayfair is an eCommerce company headquartered in Boston, Massachusetts. The company was founded by Niraj Shah and Steve Conine in 2002 as CSN Stores. It only rebranded to Wayfair in 2011. Wayfair deals in furniture and home furnishings under the brands Perigold, Birch Lane, AllModern, Joss & Main, and Wayfair. The platforms have about 14 million items sourced from over 11,000 suppliers around the world. As of 2019, Wayfair had 16,985 employees and a revenue turnover of $9.1 billion.
Wayfair is strictly an eCommerce company with warehouses spread across the United States, Canada, Ireland, Germany, and the United Kingdom. Users can shop for both indoor and outdoor furniture. Its wide range of products and quality customer service, Wayfair is one of the top IKEA alternatives. It is also preferred by shoppers who want to buy stuff from the comfort of their homes even though IKEA also has an online shop. Besides that, Wayfair is cheaper compared to IKEA.
Williams-Sonoma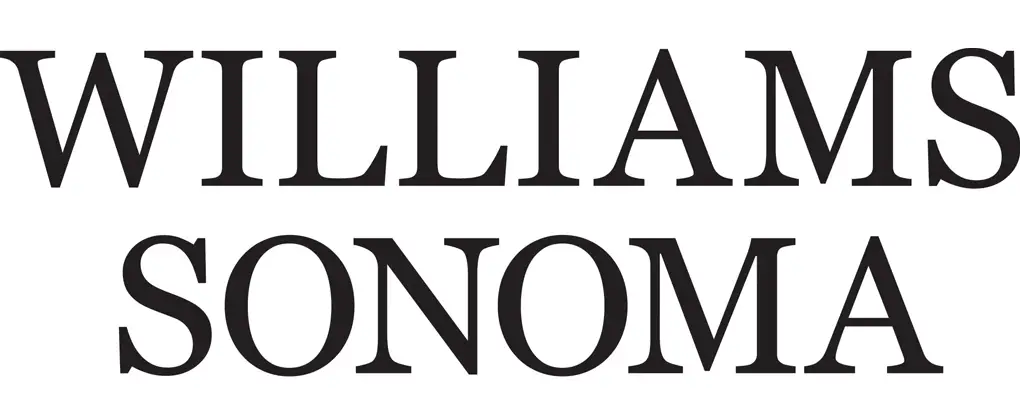 Headquartered in San Francisco, California, Williams-Sonoma is a consumer retail company that deals in home furnishings and kitchen-wares. Its brands include Williams Sonoma, Williams Sonoma Home, Rejuvenation, Mark and Graham, West Elm, PBteen, Pottery Barn Kids, and Pottery Barn. The company operates about 625 stores in over 60 countries around the world. As of 2019, Williams-Sonoma had 28,200 employees and a revenue turnover of $5.67 billion.
Both IKEA and Williams-Sonoma are among the top eCommerce platforms in the United States. Williams-Sonoma mirrors IKEA to a certain point, even launching its own stores in India months after IKEA. But Williams-Sonoma is considered a more mature and classier alternative for IKEA. A survey by Vox revealed that shoppers stop going to IKEA in their 30s and instead opt for home improvement-focused retailers such as Williams-Sonoma.
Kartell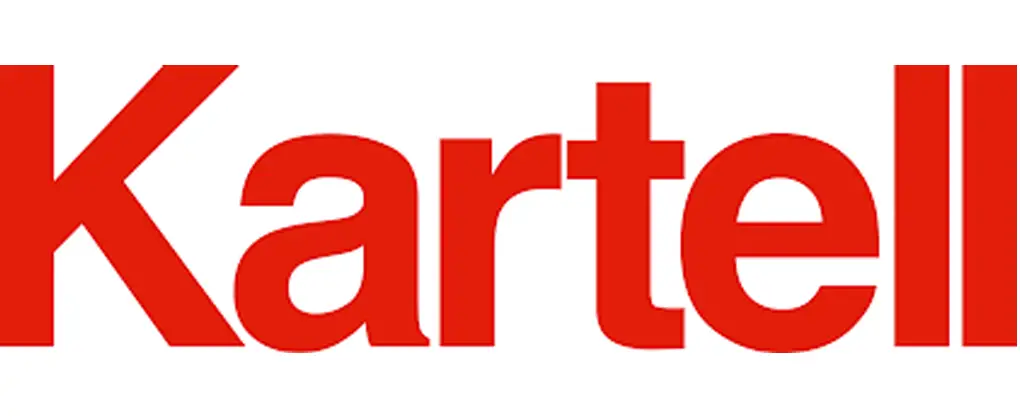 Kartell is an Italian-based company headquartered in Noviglio, a commune in the Province of Milan. It was founded in 1949 as a manufacturer for automobile accessories by Anna Castelli Ferrieri and Giulio Castelli. It later shifted production to contemporary plastic furniture and other home furnishings in 1963. Kartell's first store in the United States opened in 1998 in New York City. Besides its stores, the company also sells its products through independent retailers. In 2019, the company made $325 million in revenue. It has 127 employees. Kartell is a subsidiary company of Felofin.
Compared to IKEA, Kartell is a small furniture brand that is yet to make its mark on the global stage. But it is not totally lost in IKEA's shadows. Kartell also has some masterpieces, including a Masters chair that was designed by French architect Philippe Starck. The company needs to spread its wings beyond Italy and the United States if it is to grow further.
Natuzzi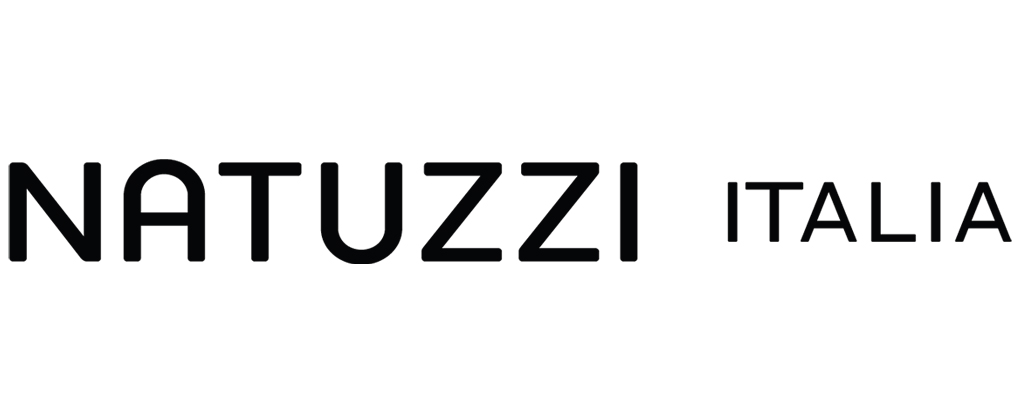 Natuzzi was founded by Pasquale Natuzzi in 1959. It is a furniture company headquartered in Santeramo in Colle, Italy. Natuzzi designs and sells armchairs and sofas besides other living room accessories. It is the largest furniture house in Italy and has the biggest global reach. As of 2019, the company had 5,641 employees and a revenue turnover of $433 million.
Natuzzi is the biggest furniture company in Italy. But on the global stage, it plays second fiddle to IKEA. Its revenue is only a fraction of what IKEA made in 2019. The major difference between Natuzzi and IKEA is that the former produces already assembled furniture while IKEA products are more suited to DIY enthusiasts who want to assemble their own furniture. It also makes a suitable alternative to IKEA for buyers looking to purchase a luxury brand.
Conclusion
Together, the IKEA alternatives had a total of 292,934 employees. Their combined revenue for 2019 was $29.88 billion. As the biggest furniture manufacturer in the world, Ashley Furniture is IKEA's biggest alternative in the furniture sector despite its revenue turnover of $5.7 billion. The company has 31,000 employees. The American company is headquartered in Arcadia, Wisconsin.
Источник (автор): https://whatcompetitors.com/ikea-alternatives/
Top 10 Ikea Competitors & Alternatives in 2023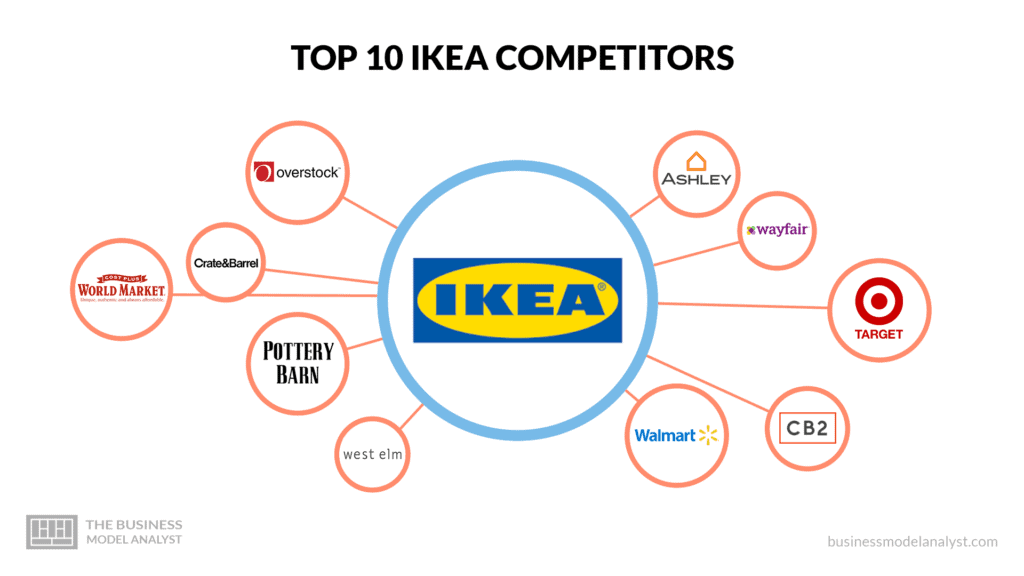 Ingvar Kamprad founded IKEA, now an internationally renowned conglomerate, way back in 1943 in Sweden. The store is headquartered in Sweden and is most famous for its ready-to-assemble furniture, decorations, and kitchen appliances. It has become one of the premier furniture retailers in the world, with more than 450 storefronts spanning over 60 countries. Customers are drawn to the store due to the unique layouts, wallet-friendly prices, and commitment to sustainability.
IKEA furniture is useful and convenient, and it's designed in a way that makes it easy to assemble and then take apart, making it ideal for moving and storing. Furthermore, IKEA offers a plethora of household products, such as bedding, lamps, kitchen items, and accents for home decoration.
Although IKEA has great products, several other companies are worth considering if you are looking for the same types of products or even better offerings. Consider looking into Wayfair, Ashley Furniture, Pottery Barn, Overstock, West Elm, and more.
1. Wayfair
Wayfair is an online store for home goods that was started in 2002 in Boston, Massachusetts. It has an enormous inventory of more than fourteen million items and is used by over twenty-five million people in the USA, UK, and Canada. As a result, it is one of the biggest e-commerce sites worldwide.
Wayfair has a wide range of furniture, home decor, and home improvement products, such as lighting, bedding, mattresses, rugs, kitchen appliances, etc. Just like IKEA, Wayfair has physical locations where customers can visit for a physical feel of furniture before purchasing.
Wayfair offers incentives for purchases in several ways, such as free shipping on orders over $35, free returns, and a 7-day price match guarantee. Wayfair Rewards, the company's loyalty program, lets customers get cash back on purchases that qualify. These points can be redeemed for discounts and free shipping. In 2021, Wayfair received about 51 million orders, a 16% decline from the previous year's 61 million orders.
2. Target
In addition to food, electronics, and even pet supplies, Target is a popular American discount shop that sells a broad variety of other products. The company has been around since 1902 and now has more than 1,900 locations throughout the United States. It has grown to become among the biggest retail chains in the country.
If you need pieces to spruce up your home, Target is a great source. From sofas and chairs to tables and beds, they offer a significant selection of furniture, as well as carpets, curtains, lights, and wall art to complete the look. You can find what you need both online and in their brick-and-mortar stores.
Target is also a great choice for people trying to save money, since its costs are often lower than those of IKEA. The company also has several sales and discounts, such as weekly sales, online coupons, and special deals for those with a Target RED card. Like Wayfair, Target provides free shipping on purchases over $35, and in certain regions, customers may choose same-day delivery.
Target also provides great customer service as well as a variety of payment options, including credit cards, debit cards, PayPal, and Apple Pay.
3. Walmart
Walmart is a strong competitor to IKEA, providing a wide range of budget-friendly furniture, home decorations, and other housewares. Unlike IKEA, which is known for its contemporary designs, Walmart offers more classical styles at more affordable prices.
Walmart offers a vast array of furniture for the living room, bedrooms, and dining room, as well as other home design products. They provide curtains, carpets, wall art, and other decorative items and appliances.
Walmart also offers delivery services, assembly services, and even financing options. The company ensures that customers get the best deals by offering a price match guarantee. When it comes to value, Walmart is renowned for its cheap prices, but also has a large array of high-quality furniture and household products.
4. Ashley Furniture
Ashley Furniture was founded in 1945 by Carlyle Weinberger and Ronald G. Ashley. They started with a single store in Wisconsin and slowly grew to become a highly esteemed furniture provider across the United States. With a reputation for superior quality, attractive designs, and competitive pricing, the company has become a global furniture manufacturer.
They offer a vast variety of furniture for different room spaces, including bedrooms, lounges, dining areas, and home offices. They have a wide array of home accessories and decorations, like carpets, lamps, mirrors, and wall art.
Ashley Furniture has a vast distribution and retailing network and a variety of stores in various countries, including the United States, Canada, and Mexico. Moreover, they have an online shop where customers can conveniently purchase furniture from anywhere in the world.
The company offers special deals and discounts, as well as financing options. They also have a customer service team available to answer any questions that customers may have concerning their furniture.
5. Crate & Barrel
Founded by Gordon and Carole Segal in 1962, Crate & Barrel has grown to become one of the most prominent furniture and home decor stores in the United States. Their vast selection of fashionable and exceptional items is distributed across hundreds of outlets, making them a household name for Americans seeking to spruce up their homes.
Crate & Barrel uniquely approaches home furnishing through a combination of modern styling, top-tier materials, and utilitarian items. It is popular for its modern and durable designs, as well as its commitment to sustainability. The furniture is made from responsibly sourced materials, such as FSC-certified wood, recycled steel, and certified organic cotton.
In addition to its vast array of furniture and home decor pieces, Crate & Barrel also provides a range of services. People can benefit from the company's complimentary in-store design advice and its free delivery services.
Crate & Barrel is also well-known for its customer service. The company prides itself on providing a hassle-free shopping experience with knowledgeable sales associates who are always available to answer questions and provide assistance. Additionally, customers can take advantage of the company's free returns policy as well as its price-match guarantee.
6. Pottery Barn
Pottery Barn is an American home furnishings retailer owned by Williams Sonoma, Inc. It had its origins in Lower Manhattan, New York, in 1949, with its main office currently situated in San Francisco, California.
Pottery Barn provides a huge selection of house decorations and furniture, from chairs and carpets to bedding and lighting. Their unique blend of timeless American and classic European styles sets them apart, focusing on excellence in craftsmanship for a classic and stylish look.
Pottery Barn is a great place to shop for furnishing your home; they have everything from chairs and tables for the living room and dining room to beds and desks for the bedroom and office, and even outdoor furniture and decor. Additionally, they also offer a broad array of upholstered pieces, blinds and curtains, bedding, light fixtures, carpets, and decorations — the perfect complement for homes.
Pottery Barn has lots of exclusive lines, such as Pottery Barn Kids, PBteen, and Pottery Barn Outlet, which specialize in furnishing, bedding, and decorations specifically for children and young adults. Apart from its physical stores, Pottery Barn also has a strong digital presence on many social media pages and through its website. Individuals can buy items from the website and have them delivered straight to their doorstep.
Pottery Barn makes an effort to ensure customers have a good shopping experience. They offer a wide range of services, ranging from design consultations to home delivery. And just like IKEA, they feature loyalty and reward programs like the Pottery Barn Credit Card, Pottery Barn Rewards, and Pottery Barn Gift Cards.
7. Overstock
Headquartered in Salt Lake City, Utah, Overstock is an online retail service specializing in discounted goods like furniture, home decor, clothes, jewelry, electronics, and more. Founded by CEO Patrick M. Byrne back in 1999, the company has grown to have a customer base of over 40 million individuals, becoming one of the leading online retailers in the United States.
Overstock is committed to giving customers a worry-free shopping experience. To ensure that, they have implemented several customer-oriented policies, like free delivery to the lower 48 states of the U.S., an unconditional thirty-day return policy, and price-matching promises. Moreover, Club O, a special loyalty program, offers buyers exclusive discounts, free shipping, and numerous other advantages.
At Overstock, customers have tons of choices for their shopping needs, from furnishings and decorations for their homes to apparel, knick-knacks, electronic gadgets, and lots more. They can narrow down the search to their preferred brand, and cost, or check reviews about them. Plus, they offer promotional deals like discounts, daily deals, and price drops. The company also has physical retail shops in both the United States and Canada, making it one of the best IKEA alternatives.
8. Cost Plus World Market
Established in 1958, Cost Plus World Market has a long history of providing the public with a wide selection of furniture, home decor, and worldwide cuisine. Founded by William Amthor, the company has since expanded to have over 230 outlets throughout the U.S. Popular for its eclectic collection, Cost Plus World Market is a go-to for anyone looking for rare international pieces for their home or palate.
Cost Plus World Market offers a vast range of furniture options, each created to combine stylishness with cost-effectiveness. Many of their products are crafted using natural materials like wood, wicker, and metal. Alongside furniture like chairs, beds, tables, and sofas, you can also find rugs, wall art, curtains, and more to give your home a stylish, personalized touch.
Cost Plus World Market occasionally offers customers a chance to save money on certain items and to access special products. They also have a loyalty program, where individuals earn points with each qualified purchase they make.
At Cost Plus World Market, customers can find items that are not available from other retailers. Their selection of furniture and home decor makes them a top IKEA alternative and a prime source for different and budget-friendly products. The store works diligently to secure products from all over the world and offer customers an extraordinary shopping experience.
9. West Elm
West Elm, which was launched in 2002, has emerged as a leading home furnishings and decor business with a keen eye on modern design. The company's headquarters are based in Brooklyn, New York, and the company provides a range of furniture, bedding, lighting, rugs, and other home goods. Additionally, they offer numerous services, such as interior design, home design, and custom furniture. With an emphasis on sustainability and social responsibility, West Elm is devoted to creating products that not only look great but are highly eco-friendly too.
West Elm focuses on crafting stylish, timeless pieces with an emphasis on quality. From contemporary to mid-century modern, they have something for every room in a home – from sofas to beds and tables to storage. You can also find rugs, curtains and window treatments, lighting, mirrors, and other finishing touches to bring your living space to life.
West Elm provides customers with an abundance of options to craft the ideal home. They provide interior design consultations, custom furniture options, and room planning tips. They make it simpler to find the perfect furniture by allowing customers to get fabric swatches, compare colors, and view 3D visuals of the room.
10. CB2
In 2000, Crate and Barrel launched CB2, a brand providing a modernized twist on furnishings and home accessories. They created CB2 to be an alternative to the traditional furniture stores that existed back then, offering modern and stylish furnishings that were also affordable. This combination has made it a top pick for those in need of a home decor upgrade.
CB2 offers pieces of furniture fit for any room of the house: from lounges, bedrooms, and dining rooms to home offices. Not just that, they have an array of decorative options, like carpets, lighting fixtures, paintings, and decor objects. Their products blend style and usefulness so that customers can craft a charming and cozy atmosphere.
CB2's reputation is built on modern, minimalist furniture designs featuring natural materials. Customers appreciate the top-notch craftsmanship and classic elegance of CB2's pieces, which can be combined to form custom looks that fit their tastes.
CB2 provides a great avenue for individuals seeking to upgrade their home furnishings. Their attractive and durable items have made them a preferred resource for customers wanting fashionable yet affordable furnishings and decorations. Their stylish designs, superb craftsmanship, and economical prices have all contributed to the widespread appeal of CB2.
Conclusion
Finding a unique look for your home doesn't need to be a challenge. These ten alternatives to IKEA provide an array of styles ranging from modern to traditional. You'll find relatively incredible pricing compared to IKEA, meaning you can achieve the exact style you want without overspending. Plus, you'll have a wider selection of furniture and financing options to choose from to get the perfect fit for your decor.
Источник (автор): https://businessmodelanalyst.com/ikea-competitors-alternatives/
Что я купил бы из товаров ИКЕА на Яндекс Маркете. 10 недорогих вариантов

В закладки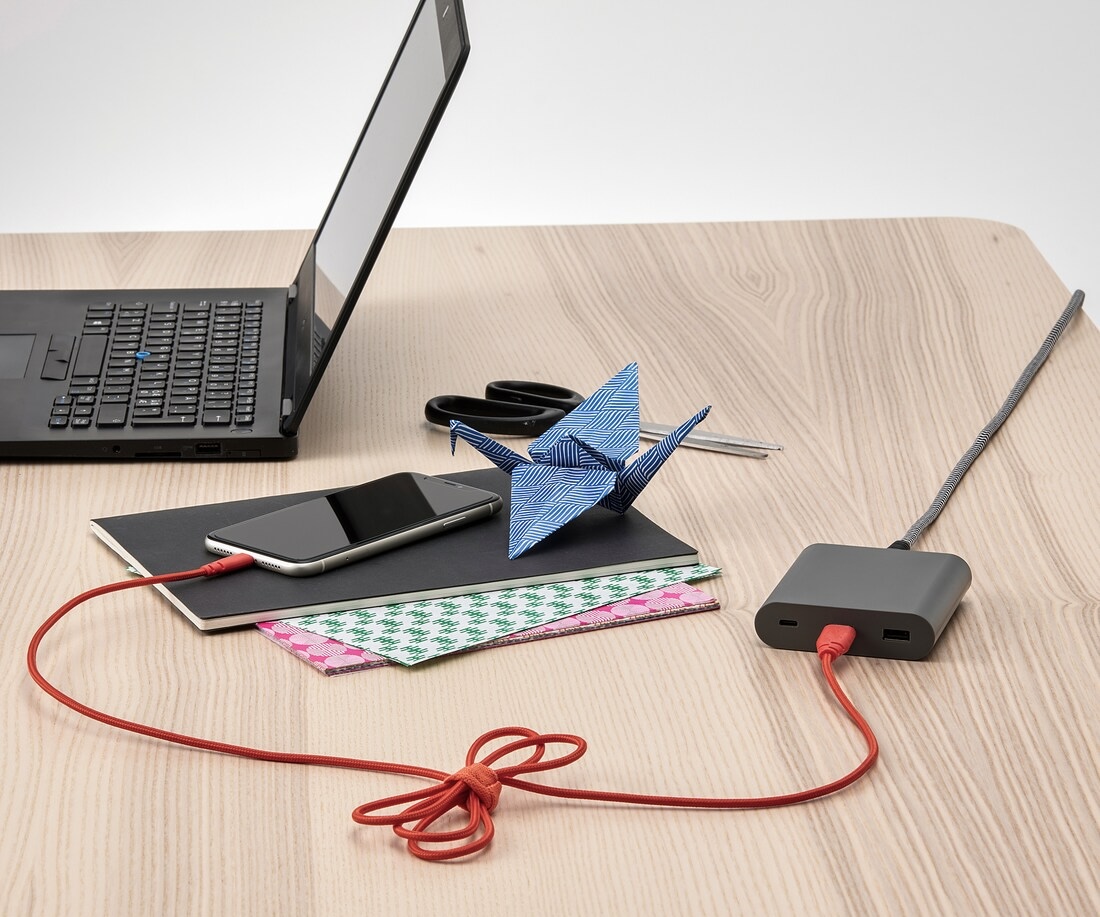 Несмотря на то, что ИКЕА ушла из России, товары все равно продаются на Яндекс Маркете.
Шведская компания уже давно себя зарекомендовала относительно низкими ценами и высоким качеством. Так что предлагаю сегодня обратить внимание на эти 10 товаров для дома.
Каждому найдется что-то по душе.
1. USB-лампа ЯНШО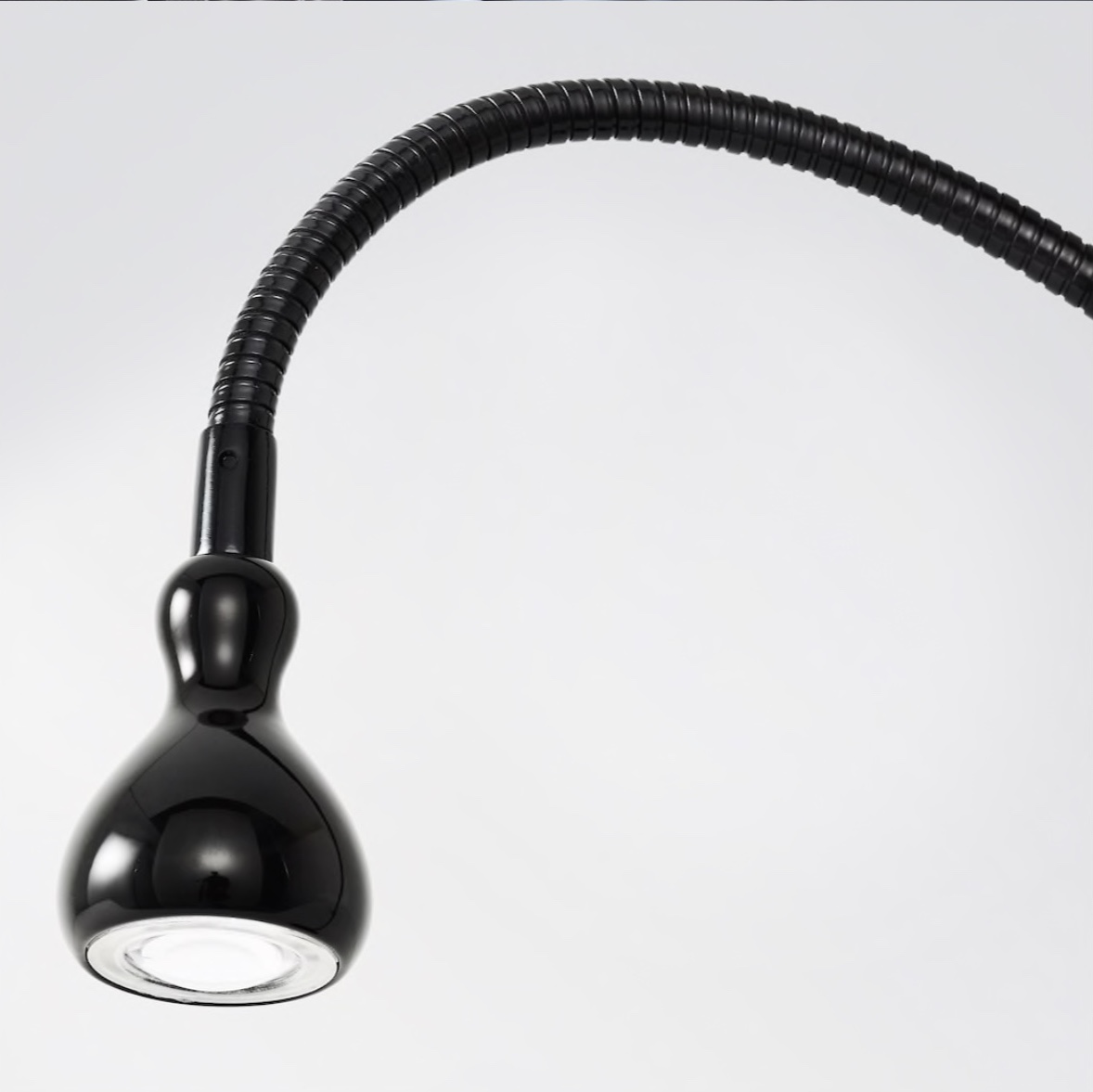 У этой лампы гибкий штатив, так что направить свет на нужное место не составит труда. Работает от любого USB-порта, подходит, например, для ноутбуков, у которых нет подсветки клавиатуры.
Цветовая температура 2700 Кельвинов. Срок службы светодиода — 25 тысяч часов.
Цена: 699 руб.
2. Подставка для смартфона БЕРГЕНЕС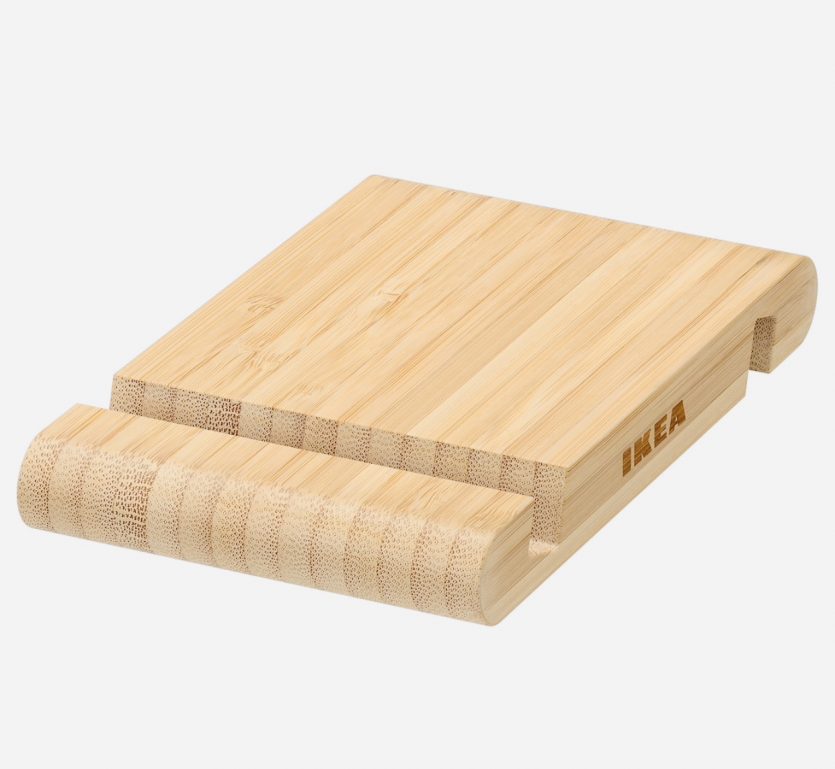 Одна из самых простых и популярнейших подставок для смартфонов и планшетов с диагональю экрана до 11 дюймов.
Отлично сочетается с любым интерьером и надежно держит устройство. Не царапает корпус, идеально подходит для режима Ожидание из iOS 17.
Цена: 299 руб.
3. Настольные часы КУПОН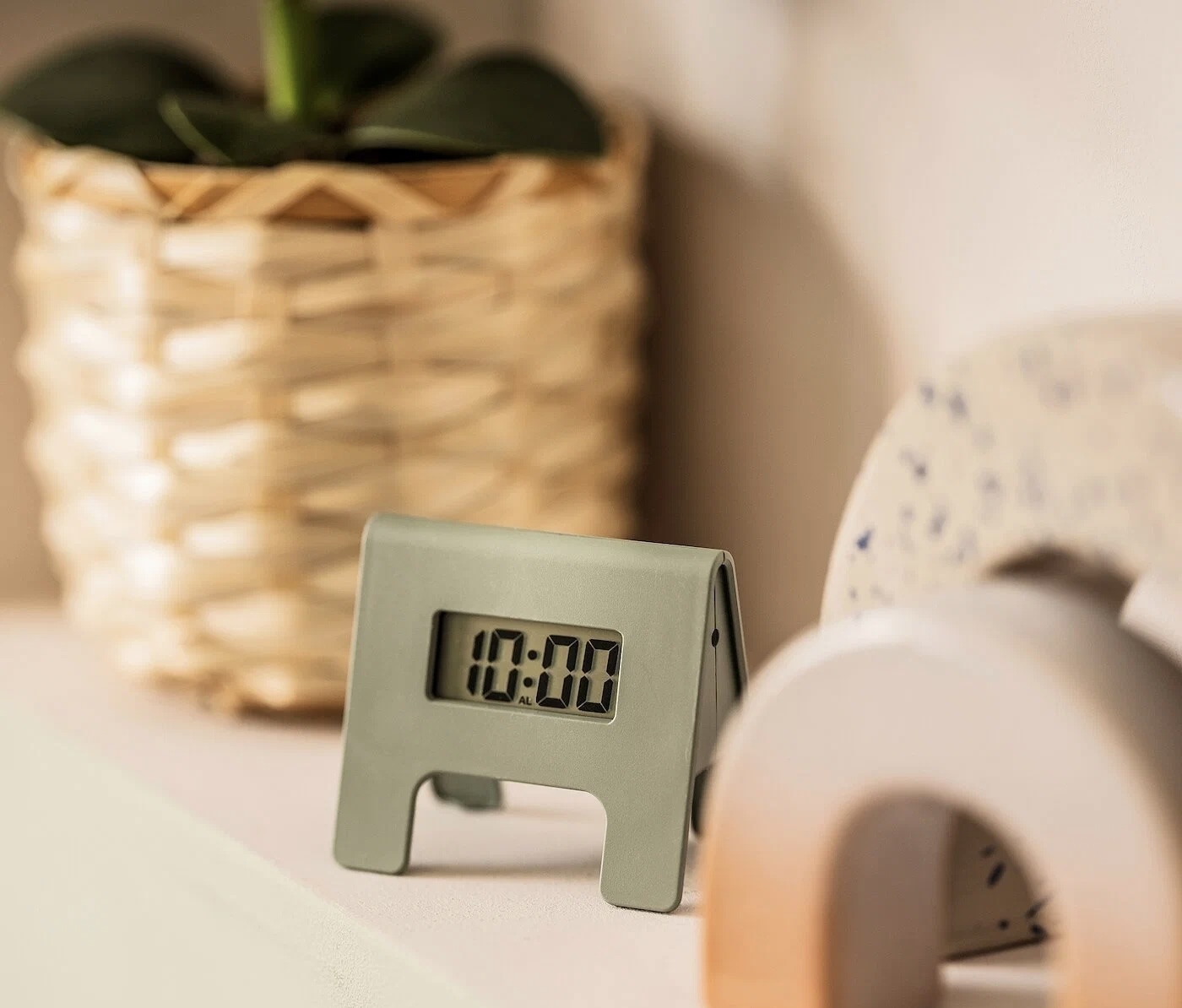 Эти минималистичные настольные часы вписываются в любой интерьер: от «бабушкиного» до хай-тека.
Само по себе устройство компактное: 6х7х4 см. Громкость сигнала встроенного будильника увеличивается в 4 этапа за 2 минуты. Достаточно, чтобы разбудить самых упорных сонь.
Цена: 229 руб.
4. Игровое кресло МАТЧСПЕЛ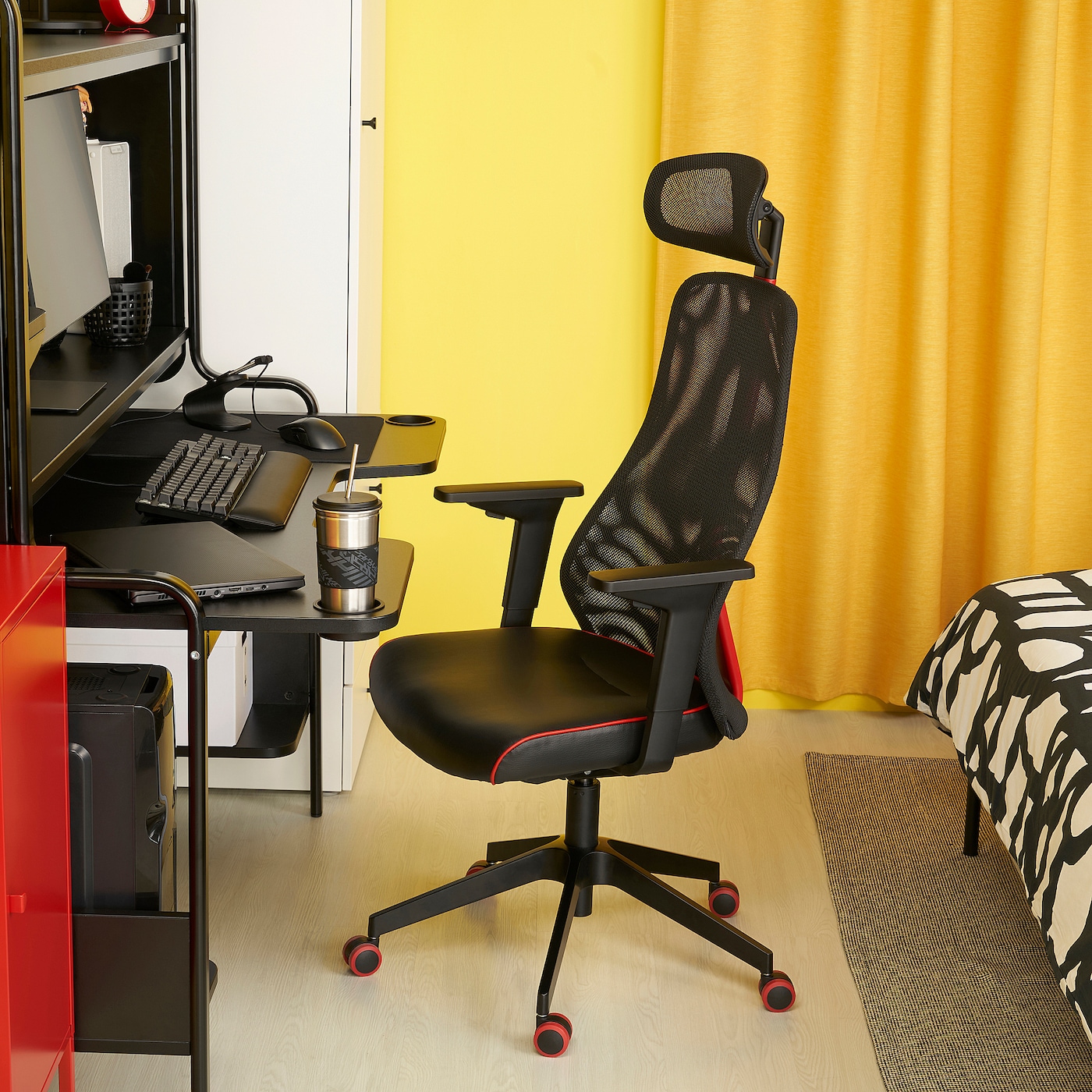 Отличное бюджетное игровое кресло. Высота сидения, подголовника и подлокотников регулируется. Сиденье и спинка синхронно качаются, повторяя движения тела.
Есть возможность регулировки и фиксации наклона. Обивку «под кожу» легко чистить — её достаточно протирать. Наполнитель выполнен из пенополиуретана, а каркас из углеродистой стали.
Колесики оснащены тормозом безопасности, реагирующим на изменение давления: они разблокируются только под воздействием веса сидящего человека.
Резиновое покрытие колесиков обеспечивает плавное движение на напольном покрытии любого типа.
5. Диспенсер для напитков ВАРДАГЕН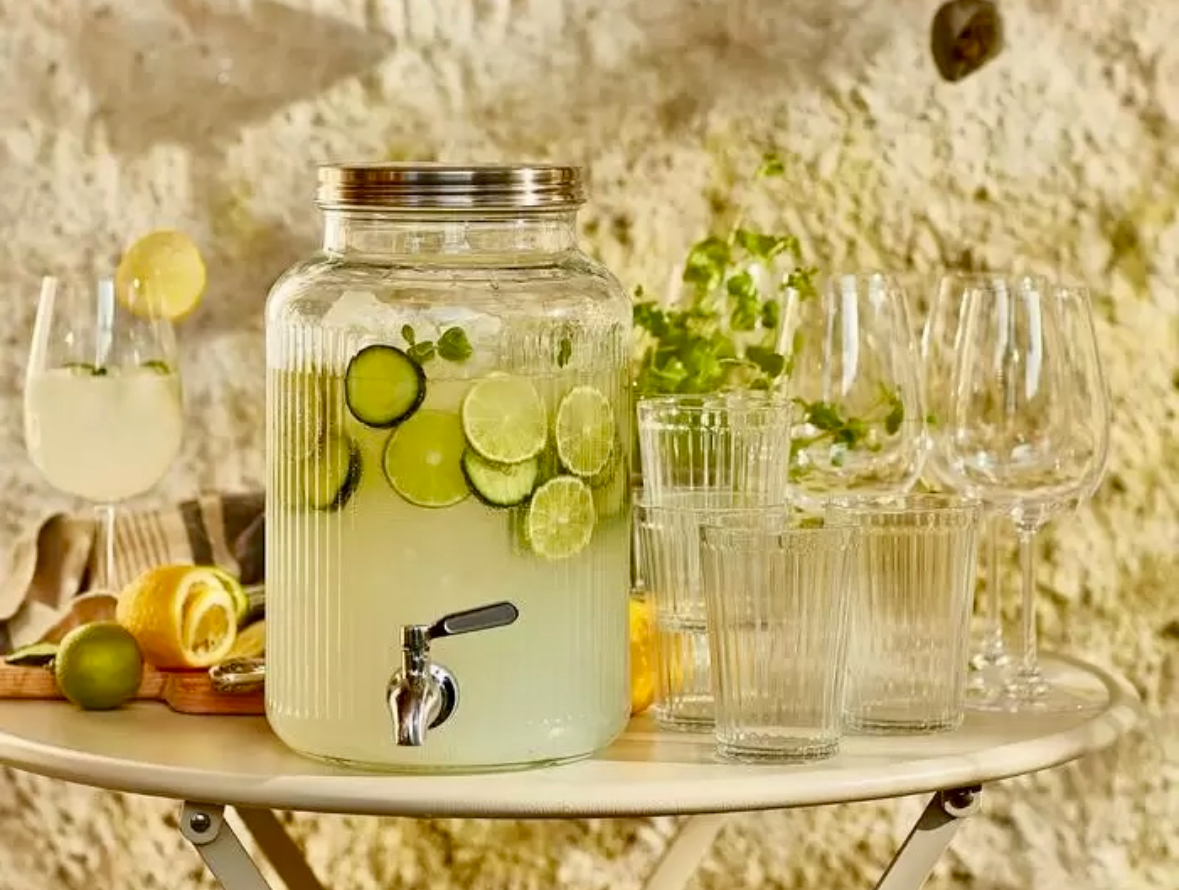 Практичный диспенсер для напитков, отлично подойдет для наполнения любых кружек и стаканов.
Высота 29 см, диаметр — 18 см. Вмещает в себя 5 литров жидкости. Выполнен из стекла и нержавеющей стали.
6. Подставка для планшета ВИВАЛЛА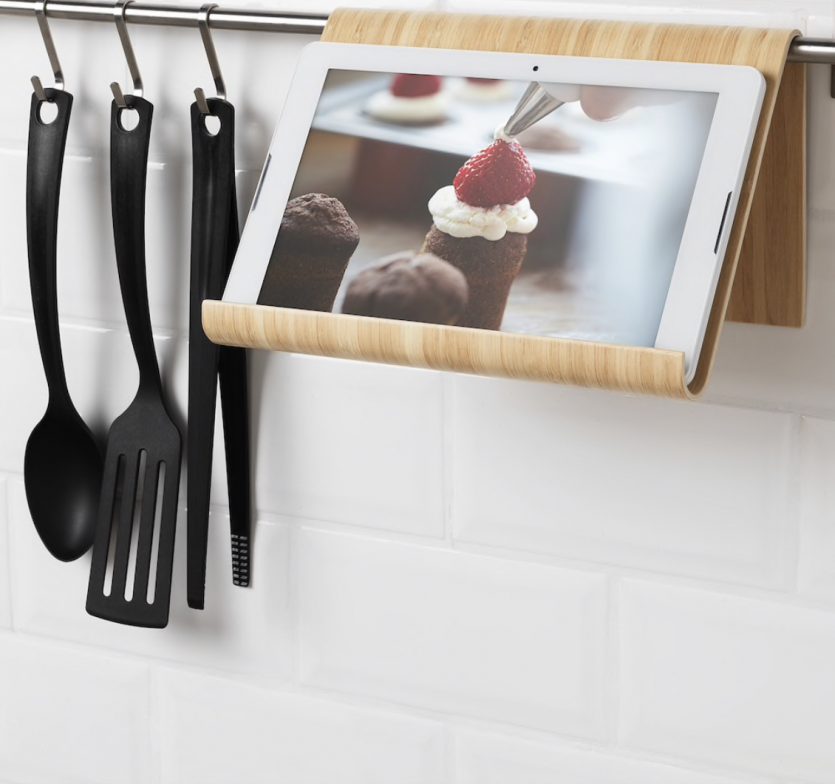 Её можно поставить на столешницу или повесить на стену.
Выдерживает как планшет, так и более тяжелую книгу. Висит надежно, не шатается, за гаджеты можно вообще не переживать. Ширина — 260 мм.
7. Кабель USB-C/Lightning ЛИЛЛЬХУТ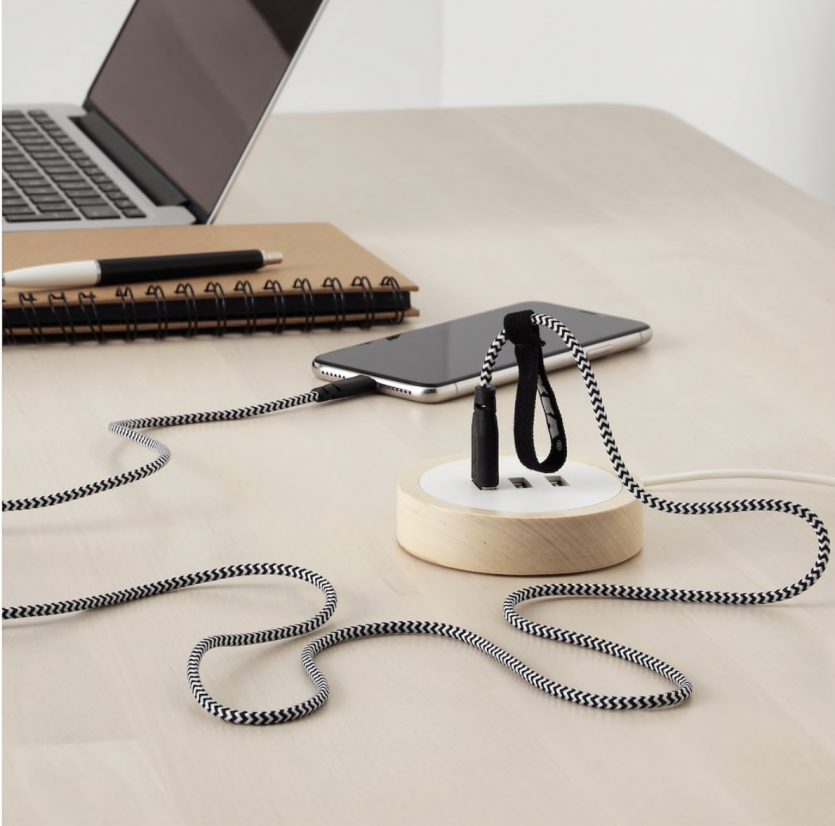 Сертифицированный кабель с прочной текстильной оплёткой, который невозможно спутать. Есть специальный зажим для сворачивания провода.
Длина — 1.5 метра. Мы даже писали отдельный обзор, где указали все плюсы и минусы подробно.
8. Адаптер питания с тремя USB КОПЛА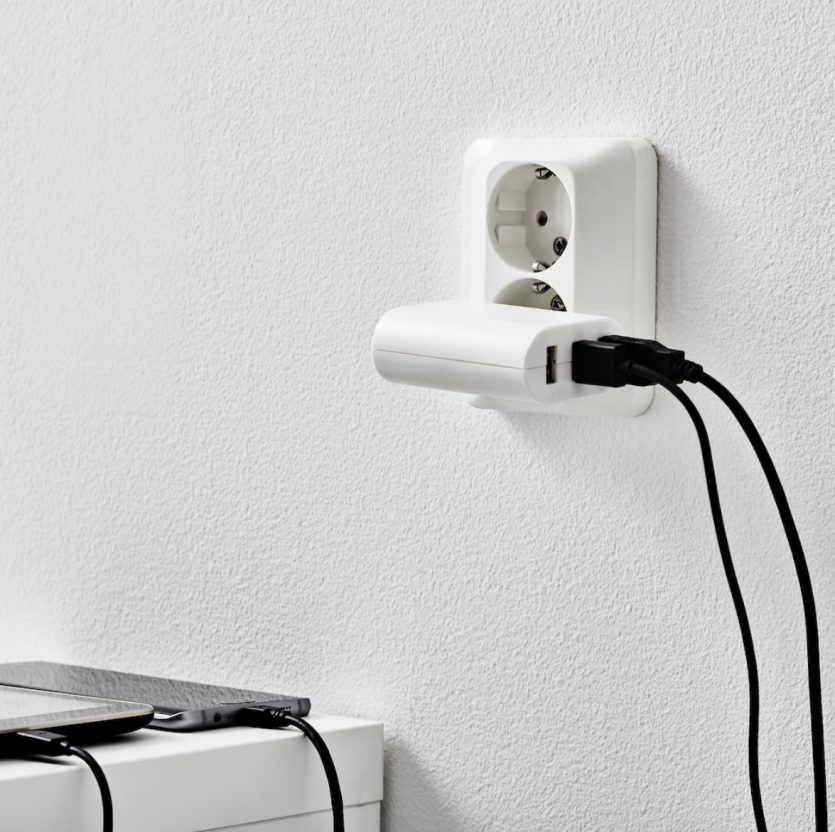 Мощное зарядное устройство с выходным током на 3.4 А и мощностью 17 Вт.
Максимальный ток на выходе на каждый порт: 2,4 А. Напряжение в USB-портах идеально для любого айфона — 5 В.
Цена: 749 руб.
9. Лампа светодиодная ЛЕДАРЕ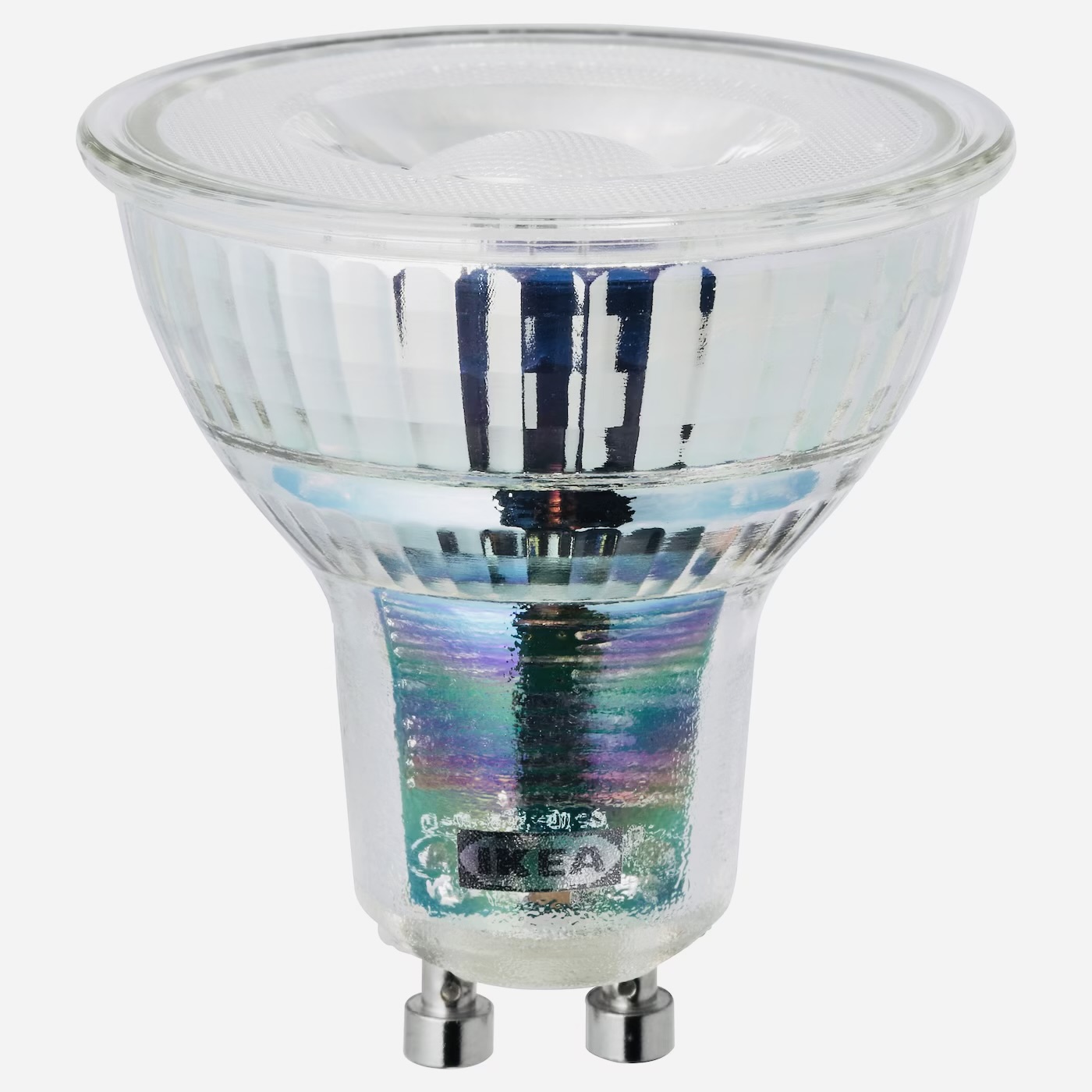 Как известно, светодиоды по сравнению с лампами накаливания потребляют почти на 85% меньше электричества, а служат почти в 20 раз дольше.
У этой модели регулируется интенсивность освещения. От неё зависит уровень теплоты света. При этом интенсивность света у этой лампы аналогична лампе накаливания 83 Вт.
Цена: 339 руб.
10. Лампа декоративная ГУЛДАЛЬГ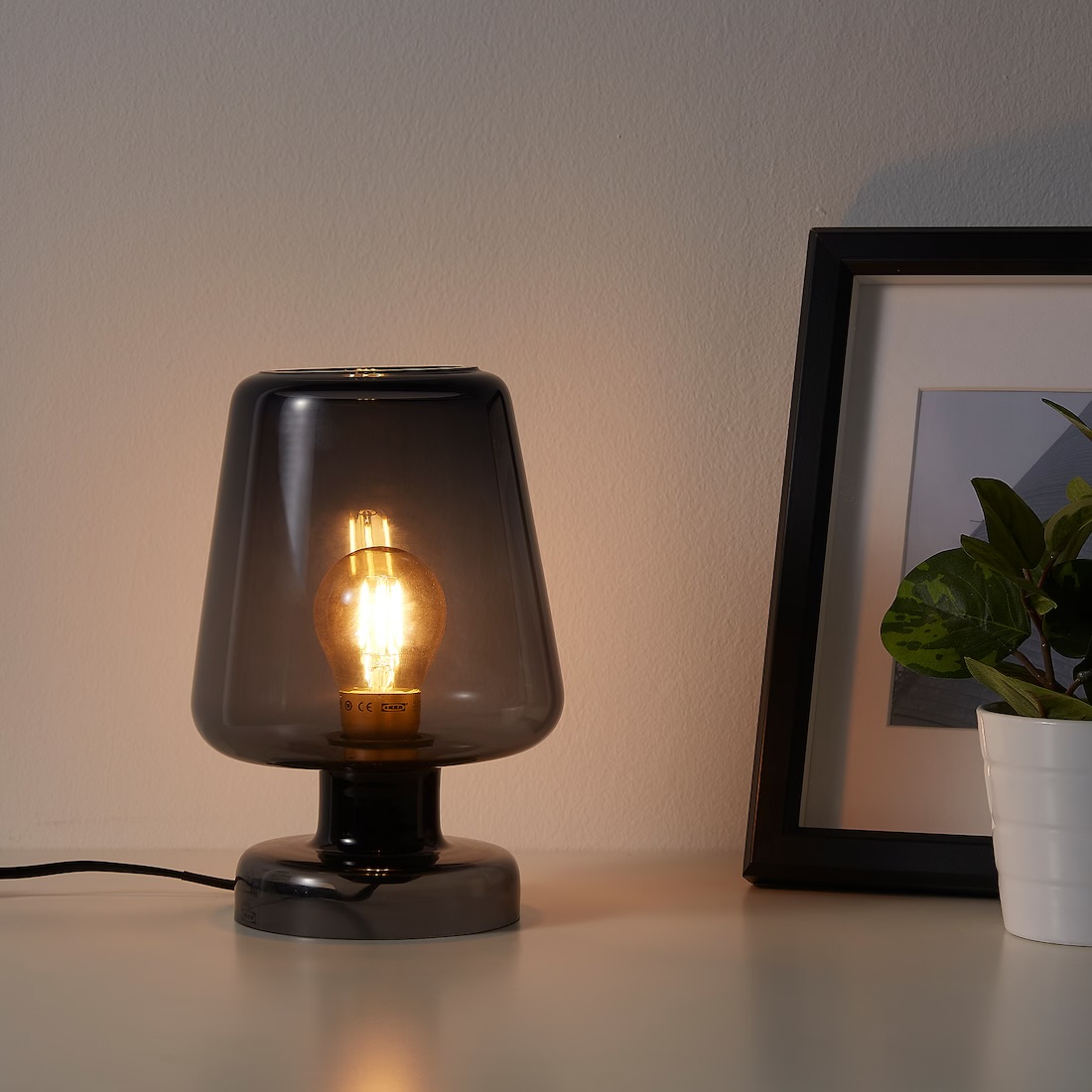 Компактная лампа из стекла, которая создает уютное рассеянное освещение. Помещается абсолютно в любом даже самом небольшом закутке.
Высота составляет 25 см, диаметр плафона — 17 см. При этом шнур достаточно длинный, 1,5 метра. Дотянется до любой розетки.
(29 голосов, общий рейтинг: 4.28 из 5)
🤓 Хочешь больше? Подпишись на наш Telegram.

В закладки
iPhones.ru
Несмотря на то, что ИКЕА ушла из России, товары все равно продаются на Яндекс Маркете. Шведская компания уже давно себя зарекомендовала относительно низкими ценами и высоким качеством. Так что предлагаю сегодня обратить внимание на эти 10 товаров для дома. Каждому найдется что-то по душе. 1. USB-лампа ЯНШО У этой лампы гибкий штатив, так что направить.
Теги: Статьи,
Артём Баусов
Главный по новостям, кликбейту и опечаткам. Люблю электротехнику и занимаюсь огненной магией. Telegram: @TemaBausov
Источник (автор): https://www.iphones.ru/iNotes/chto-by-ya-kupil-iz-tovarov-ikea-na-yandeks-markete-10-nedorogih-variantov-07-17-2023